Products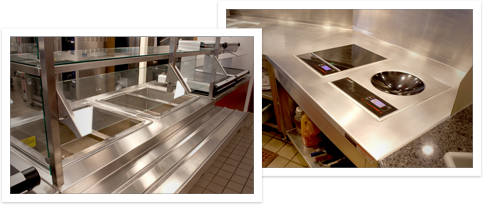 Stainless Steel Fabrication!
Commercial Stainless offers a large selection of both custom and standard stainless steel units, including:
Worktables & Accessories
Dishtables & Accessories
Pot Washing & Vegetables Prep
Counters & Accessories
Chef Counters
Hand Sinks
Wall Mounted Storage
Floor Drains
Tray Make-Up
Exhaust Hoods
Traffic Control Rails
Beyond traditional stainless steel fabrication, we are capable of providing powder coating, equipment with custom logos, and security-enhanced prison packages.
Specifications should be submitted with drawings. All quotation requests are to be submitted to [email protected]. AutoCAD 2010 drawings will be provided for the approval process.