Stainless Steel Fabrication

From school counters to dishtables, chef islands to pot washing sinks, we take pride in providing each of our customers with high quality stainless steel fabrication.

Millwork Fabrication

Here at Commercial Stainless, we have both the experience and the machinery necessary to create beautiful, lasting millwork, for every area of your business.

Solid Surface Fabrication

Using state-of-the-art solid surface fabrication techniques, including laser templating and CNC cutting and finishing, each of our countertops will effortlessly blend with existing structures.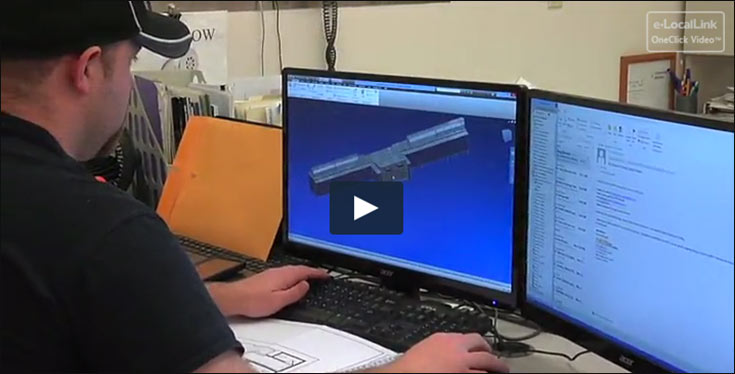 Commercial Stainless is an NSF Certified fabricator. This means that all metal-fabricated equipment is NSF Certified in compliance with the NSF Standard 2 Code.

Commercial Stainless is a UL Approved fabricator. All of our electrical and gas fired food service equipment has been tested and meets both US and Canadian safety standards.

As a manufacturing member of the Architectural Woodwork Institute, Commercial Stainless adheres to premium grade construction as outlined by AWI including materials and techniques of all millwork cabinetry and general construction.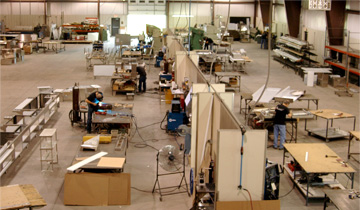 Commercial Stainless has the space to fabricate stainless steel, millwork, and solid surfaces all under one roof.
Commercial Stainless has the space it takes to get things done
With over 50,000 square feet of fabrication space available, the staff of Commercial Stainless is able to easily complete every project under just one roof. Whether you are looking for stainless steel fabrication, millwork, or solid surface fabrication, we have the skills, talent, and machinery to get your job done.
All custom projects with Commercial Stainless begin with detailed AutoCad 2010 drawings prior to the approval process. From custom cabinetry and countertops to boothwork and bars, we are able customize any area of your commercial application.
Learn more about our facilities and our team »
Tweets by @CSICustomFab