Our Equipment
Commercial Stainless brings together state-of-the-art equipment and techniques in all areas of the design process, providing superior quality, lasting durability, and affordable customization for every client.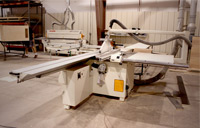 SCI Table Saw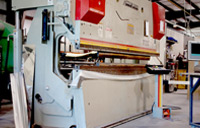 Accupress CNC 12" Press Break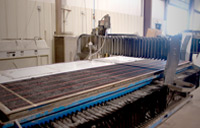 WaterJet 5x12 Cutting Bed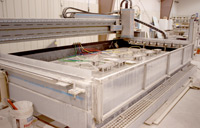 CNC Solid Surface Cutting and Routering
Our Team
Our dedicated team of knowledgeable professionals draws from over 250 years of combined experience in the fabrication of stainless steel, millwork, and solid surface designs.
Join Our Team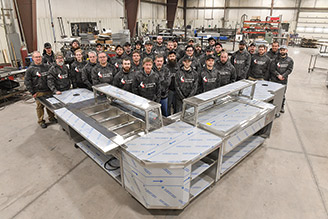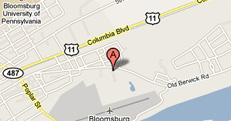 Our Address
Commercial Stainless, Inc.
955 Patterson Drive
Bloomsburg, PA 17815

Commercial Stainless, Inc. is committed to excellence in the workplace and in the community.
The employees of Commercial Stainless, Inc. have passion for what they do and their commitment to excellence does not end with the work day. Commercial Stainless, Inc. supports employee efforts to better the community in many different ways. Here are a few roles our employees take in the community with the support of Commercial Stainless, Inc.:
Brian Wawroski
Head Coach, Bloomsburg High School Softball
Bloomsburg YMCA Board of Directors
Bloomsburg YMCA Past President
Brian Schilling
Head Coach, Garden Spot High School Wrestling
Doug Burkhart
President, Pheasants Forever Central Susquehanna Chapter
Josh Fenstemaker
Vice President, Lime Ridge Little League
Doug Fetterman
Fire Police Captain, Montour Township Fire Company
Christian Parr
Youth Group Leader, New Covenant of Berwick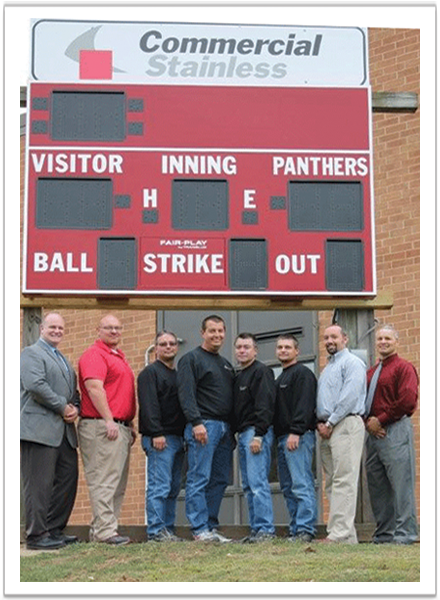 Employees and school administrators with a new score board sponsored by Commerical Stainless, Inc. at Bloomsburg High School.